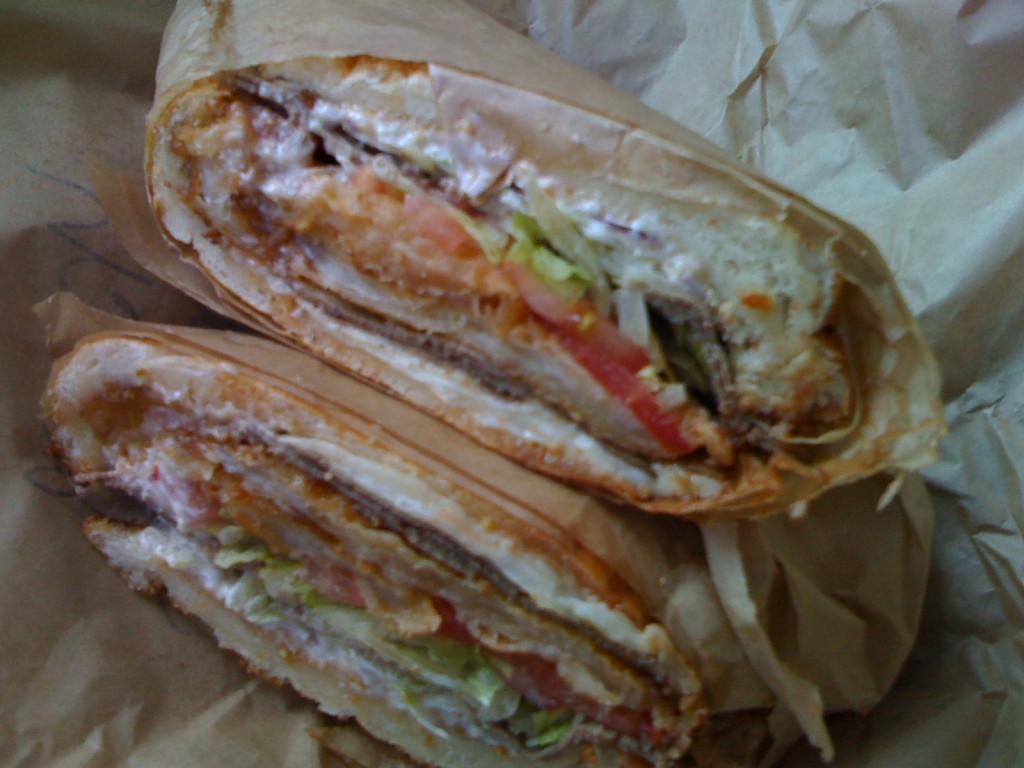 Ike's Place is one of the most popular, most consistently good food places in San Francisco, the Bay Area even. With four-and-a-half stars on Yelp over 3,496 reviews, the place just had to serve good sandwiches.
Going into the shop felt underwhelming – there was nothing in the small area that suggested the treasures waiting for us. In fact, I was a little worried that Ike's wouldn't live up to the hype. I took a chance and ordered their Damon Bruce sandwich.
I was very wrong.
Delicious, thinly-sliced ribeye steak, beer-battered onion rings, provolone, A1 sauce, and the usual sandwich condiments combined into an explosively tasty meal. Of course, the sandwich also had a secret ingredient: "Ike's Dirty Secret Sauce," which is almost as famous as the place itself.
I felt that I only encountered the tip of the iceberg. There seemed to be hundreds of sandwiches on the menu. The only drawback is the price – but you're paying good money for good food.
Since Ike's is about ten minutes from my workplace by bike, I'm looking forward to trying out more of their sandwiches in the near future.
I like Ike at www.thefoodspotlight.com.